Home  Wiki Policies | Chat | Contact Staff | Friends | FAQ | Suggestions?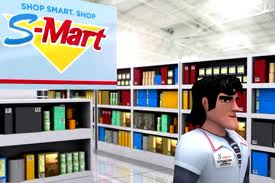 Ash, real name Ashley James Williams, is the most important, though not necessarily the most powerful, character in the game, similar to the King in a game of Chess. He is sent back in time to lead the Resistance against the Army of Darkness, an army consisting of skeletons called Deadites.
Ash is upgradeable, with noticeable increases in health and damage. He can be outfitted with an Iron Fist and a Chainsaw, and may bring two unique spells with him every wave. These spells can change the way the wave is going if executed properly.
Ash is voiced by Bruce Campbell, using sound clips from the Army of Darkness film.
While coming home from S-Mart, Ash and his girlfriend Linda went to a log cabin where an archaeologist was studying his latest find, the Necronomicon Ex-Mortis, the Book of the Dead. The Book sucked Ash from his world into a medieval England, circa 1300 AD. The citizens there are threatened by the Army of Darkness who wish to have the Necronomicon. Should the Deadites get their hands on the Necronomicon, all of mankind will be consumed by the Deadites' evil. Ash leads the Resistance against the Army of Darkness.
Ash is available for 0 iron at the start of every wave. Unlike most other troops, he is controllable by tapping the left and right sides of the screen.

Although his health and damage are fairly modest and overshadowed by other troops, he does possess abilities that allow him to handle the early game without too many problems. His Iron Fist and/or Chainsaw, when used in combination with his ranged attack, allows him to kill any non-Boss enemy given enough time; the knockback from his melee attack will delay enemy progress considerably and interrupt their attack animations, which allows Ash to avoid getting hit when knocking enemies back. When used in combination with the Pit, it considerably strengthen's Ash's ability to hold off enemy attacks by himself, as he can knock back every enemy into the Pit (with the exception of Shield Skeletons and Evil Ash) and allow him time to upgrade his Smithy.

While he will rarely be able to hold off the entire wave by himself (as he'll get weakened by enemy ranged attacks and overwhelmed by sheer numbers), it will buy him time to upgrade his Smithy to buy the troops needed to finish the endgame.

While Ash's health isn't extremely high, his health regeneration rate helps him survive enemy assault considerably better than most other troops. It is recommended when you're fighting with Ash that you use his health regeneration liberally to recover damage taken and continue holding off the horde.

Ash's survival is crucial to his victory; said survival is paramount to all else. If he dies, the wave is automatically lost, regardless of how well his army is doing.
One of Ash's strengths lie in his spells. With proper application, they provide unlimited utility, whether it be allowing Ash to hold off enemy attacks by himself or whether it be supporting his army.
The spells are flexible in usage and any combination of spells can work well. However, proper usage is required to get the mileage you need to win the game.
The Super Boomstick has the shortest recharge time of all of Ash's spells; as a result, it can be spammed without too many repercussions. Because of this short recharge, it not only highy boosts Ash's damage output, but it also allows Ash to knock back enemies; this opens up opportunities with the Pit or simply delaying enemy progress.
The Wrong Book is probably Ash's least useful spell, as it only sucks in enemies with low enough health. The amount of enemies sucked in is fairly random, and the enemies have to be weakened very heavily in order to be sucked in. While it can be useful, other spells usually perform more consistently and fulfill niches Ash requires.
The Arrows deal lower initial damage than Ash's other spells, but make up for it with their fire DPS and their range. They are able to clear out many low-health enemies without problems, which is good because many of the low-health enemies, such as the Crossbow Skeletons, the Spear Skeletons, the Flute Skeleton, the Drummer Skeleton, and the Witch, all have low health which makes them ripe targets for Arrows. Furthermore, the aforementioned enemies have dangerous abilities such as boosting enemy damage, healing enemies, or dealing extremely high damage, which means that taking them all out with Arrows will quickly get rid of these dangerous opponents. Furthermore, they have a shorter recharge than normal, which allows you to repeatedly take out low-health enemies.
The Catapults deal higher initial damage than the Arrows and Super Boomstick, and in addition can knock back enemies. It can fulfill many of the niches Arrows fill, but are slightly slower in recharge in exchange for much higher intial damage. While Arrows are cheaper to upgrade and faster to recharge, Catapults do much more damage and can knock back enemies which makes Catapults an acceptable alternative to Arrows.
The Deathcoaster deals the most damage of all of Ash's spells, but has the slowest recharge and, contrary to its description, it does not attack all enemies, but rather stops when it hits a certain number of enemies or when it reaches the end of the path, whichever comes first. Furthermore, it is very expensive to upgrade. Nevertheless, the Deathcoaster remains a powerful spell that can deal significant damage to enemy forces, and can help Ash deal noticeable damage to enemy bosses.
Which spells Ash uses largely comes down to personal preference and what you like playing with. However, bear in mind that proper spell usage is needed to get the mileage required, but when used properly,  spells can help Ash take down wave upon wave of Deadites with ease.
There is a dragon in Dragonvale, which is another game by Backflip Studios, that has many references to Ash. Its description is, "The strange expression all ash dragons have was caused by a loud magical boomstick going off near one of their ancestors It's said the BOOM! was so loud it echoed through time and affected ash dragons throughout the generations. That seems almost as unlikely as the dead rising from their graves!"
Ash's Boomstick is a sawed off double barrel 12 gauge remington shotgun, which seems to hold far more than two rounds.
In the game's code, Ash's melee weapons have knockback multipliers, which is intended to change how far enemies get knocked back. However, this feature does not work in the final product, and will do nothing when actually playing the game. Whether or not this is a bug is unknown
Ash can't be knocked back by any means.
Ash has the fastest movement speed of all units in the game, with a movement speed of 220 units per second. This is faster than the average unit movement speed (50 units per second) and faster than horsemen and horse skeletons (100 units per second)
Levelling Up
Edit
Note that these values were taken directly out of the game's code and confirmed by in-game testing. Regen rate is in HP per second (for example, at level 1 Ash regenerates 1 HP every second). Knockback multiplier is listed in the game's code, but is bugged and does not work in the game.
Ash (range)
| | | | | |
| --- | --- | --- | --- | --- |
| Level | Price | Damage (DPS is the same) | HP | Regen rate |
| 1 | 0 | 7 | 100 | 1 |
| 2 | 50 | 11 | 160 | 2 |
| 3 | 250 | 17 | 256 | 4 |
| 4 | 850 | 24 | 384 | 7 |
| 5 | 1900 | 34 | 576 | 10 |
| 6 | 3450 | 44 | 864 | 15 |
| 7 | 5510 | 57 | 1210 | 20 |
| 8 | 8100 | 74 | 1694 | 30 |
| 9 | 11260 | 89 | 2202 | 50 |
| 10 | 15000 | 107 | 2863 | 100 |
Ash (melee)
| | | | | |
| --- | --- | --- | --- | --- |
| Level | Fist damage |   Fist DPS |   Chainsaw damage | Chainsaw DPS |
| 1 | 13 |   13 |   19 | 13 |
| 2 | 20 |   20 |   29 | 19 |
| 3 | 30 |   30 |   44 | 29 |
| 4 | 42 |   42 |   62 | 41 |
| 5 | 59 |   59 |   87 | 58 |
| 6 | 77 |   77 |  113 | 75 |
| 7 | 100 |   100 |  147 | 98 |
| 8 | 130 |   130 |  191 | 127 |
| 9 | 156 |   156 |  229 | 153 |
| 10 | 187 |   187 |  275 | 183 |
Ash melee info:
| | | | | |
| --- | --- | --- | --- | --- |
| Name | Weapon speed (sec.) | Range | Splash range | Price |
| Fist | 1 | 65 | 45 | 50 |
| Chainsaw | 1.5 | 100 | 25 | 4000 |
---